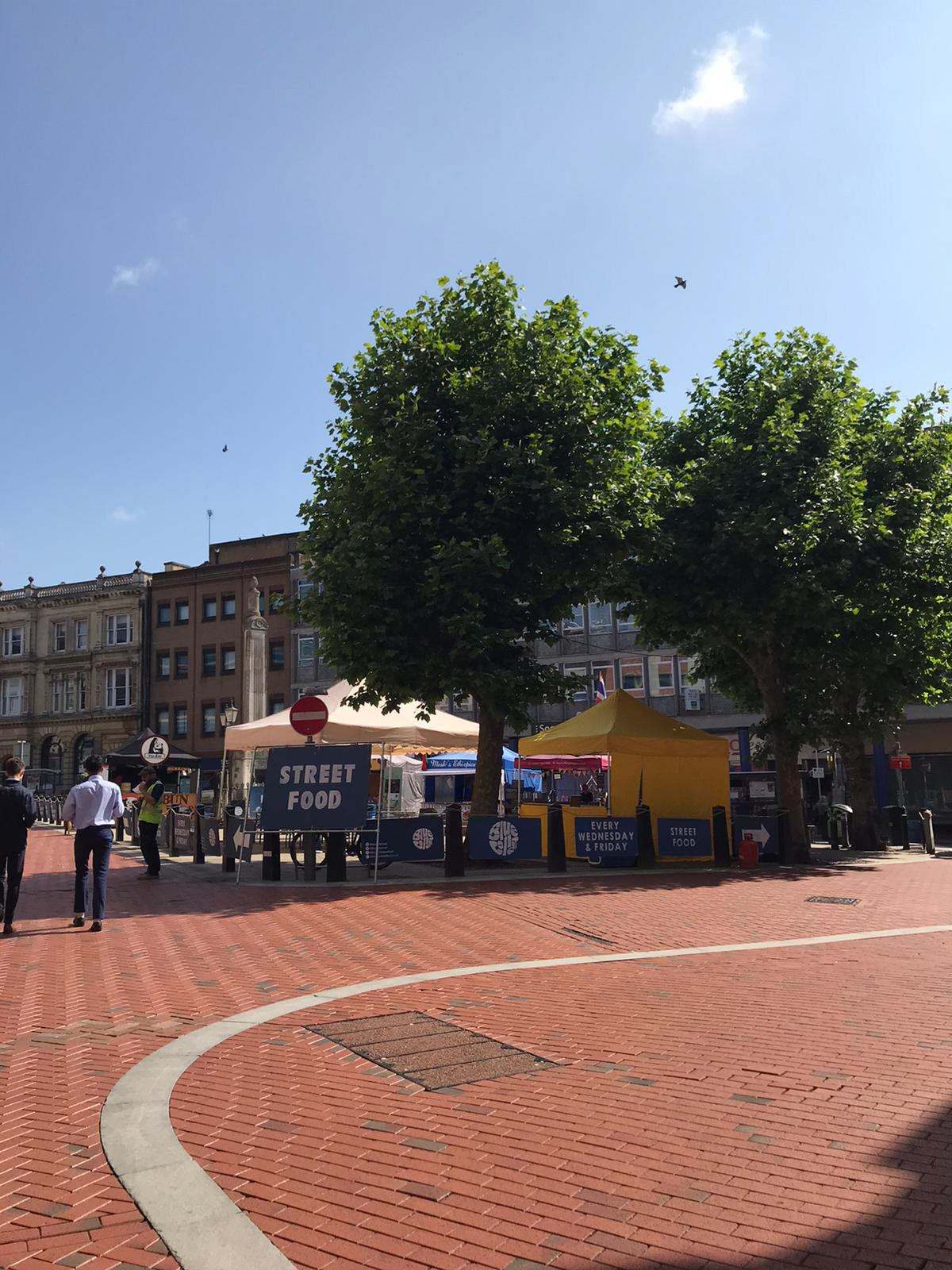 "Should I be crying now?"
It was coming up to 2am. I'd gotten off work at 6:30pm, and I'd been in the kitchen since 7pm. I'd spent months preparing for this moment. I felt ready finally to launch Se

ñ

or Saffron at the

Blue

Collar

Street Food

market in Reading on the 23rd of June. I'd booked the day off work, and coordinated with my friend Tom and my sister Niki to help with transporting my wares and selling the goods, respectively.
The Mole Joon and Gheimeh were looking good. Well, the Mole Joon at least. I'd tried experimenting with cumin in the Gheimeh the previous week and this time I had added too much. But it was still pretty tasty, just not as good as previous attempts. Whatever, it's all about the tados, right?
I'd made hundreds of tados. I logged and noted ratios of rice, yoghurt, eggs, and of course saffron until I'd hit upon a winning formula.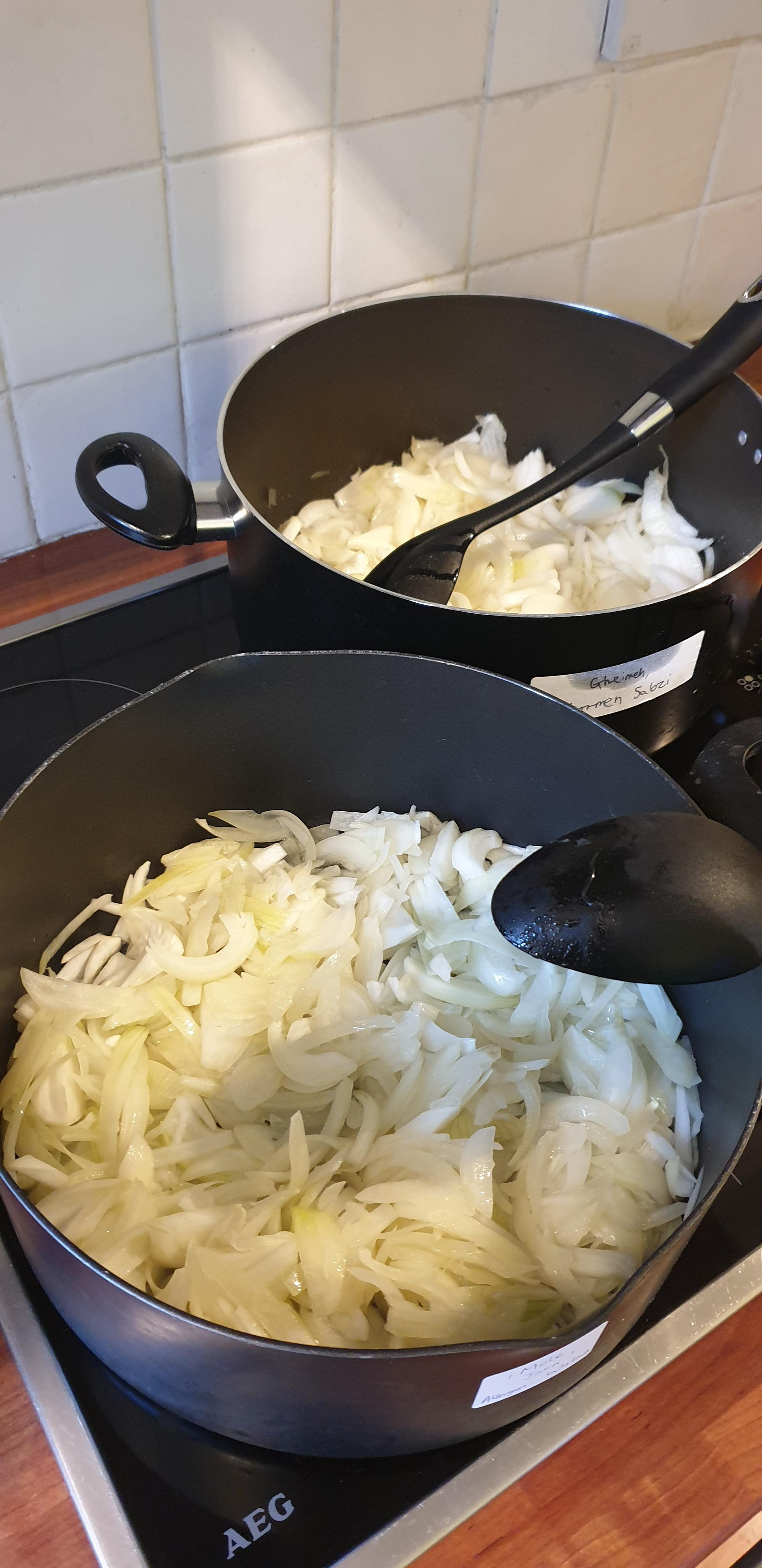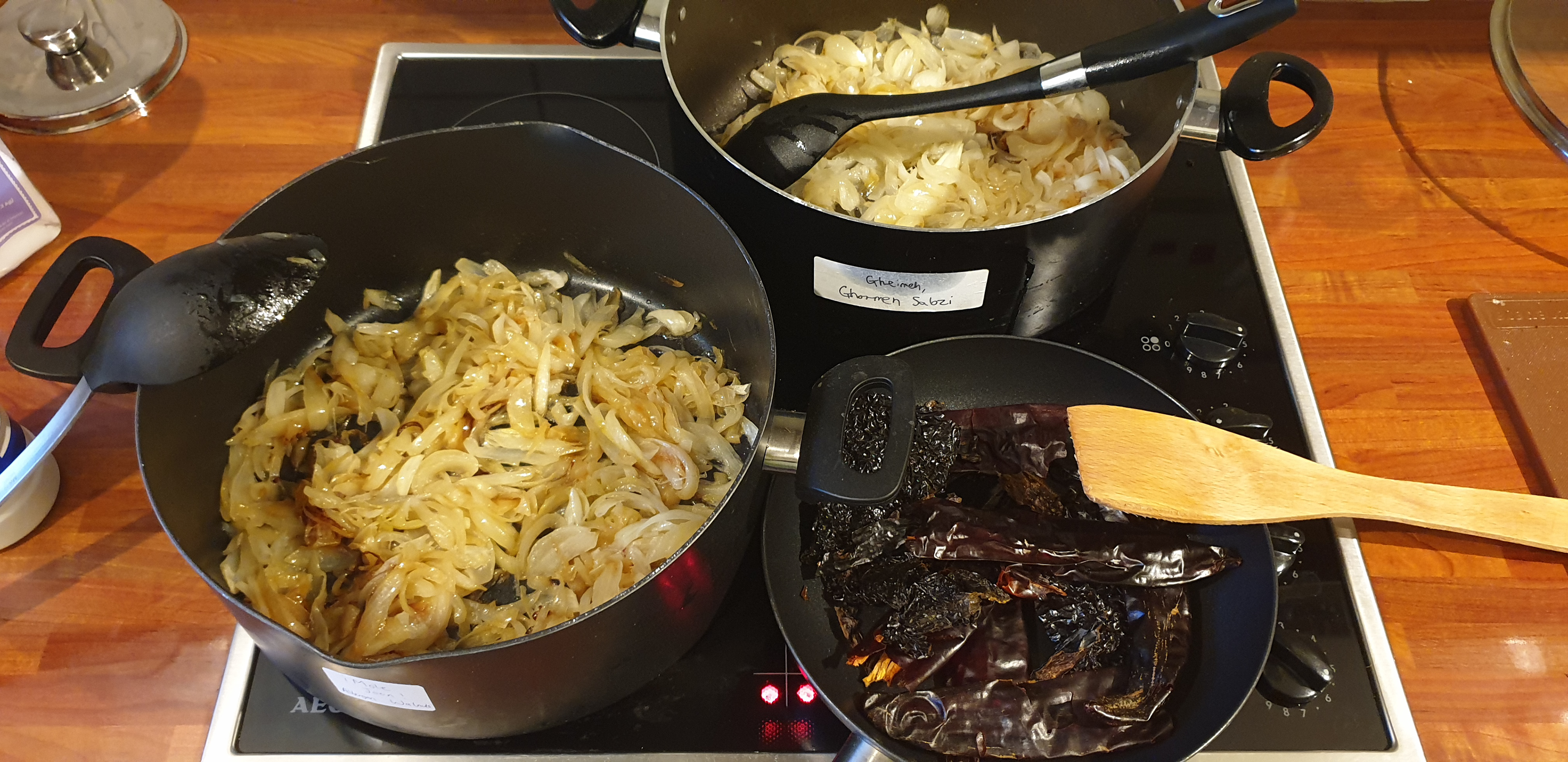 And now I was staring at four kilograms of undercooked rice. How had I messed this up?
Maybe it's not that undercooked, I thought to myself. I made a test tado.
It would have been charitable to call it "al dente". All this rice, all four kilos of it, would need to go in the bin (for health and safety reasons there are strict limits on recooking rice).
I didn't see the point in becoming upset. But I did need a bit of sleep. So I got a whopping sixty minutes from 4am to 5am.
And then it was back to cooking another batch of rice. This time I was

sure

not to undercook it. But now I was going to turn up an hour later than planned, and I hadn't even sliced the pomegranates or limes.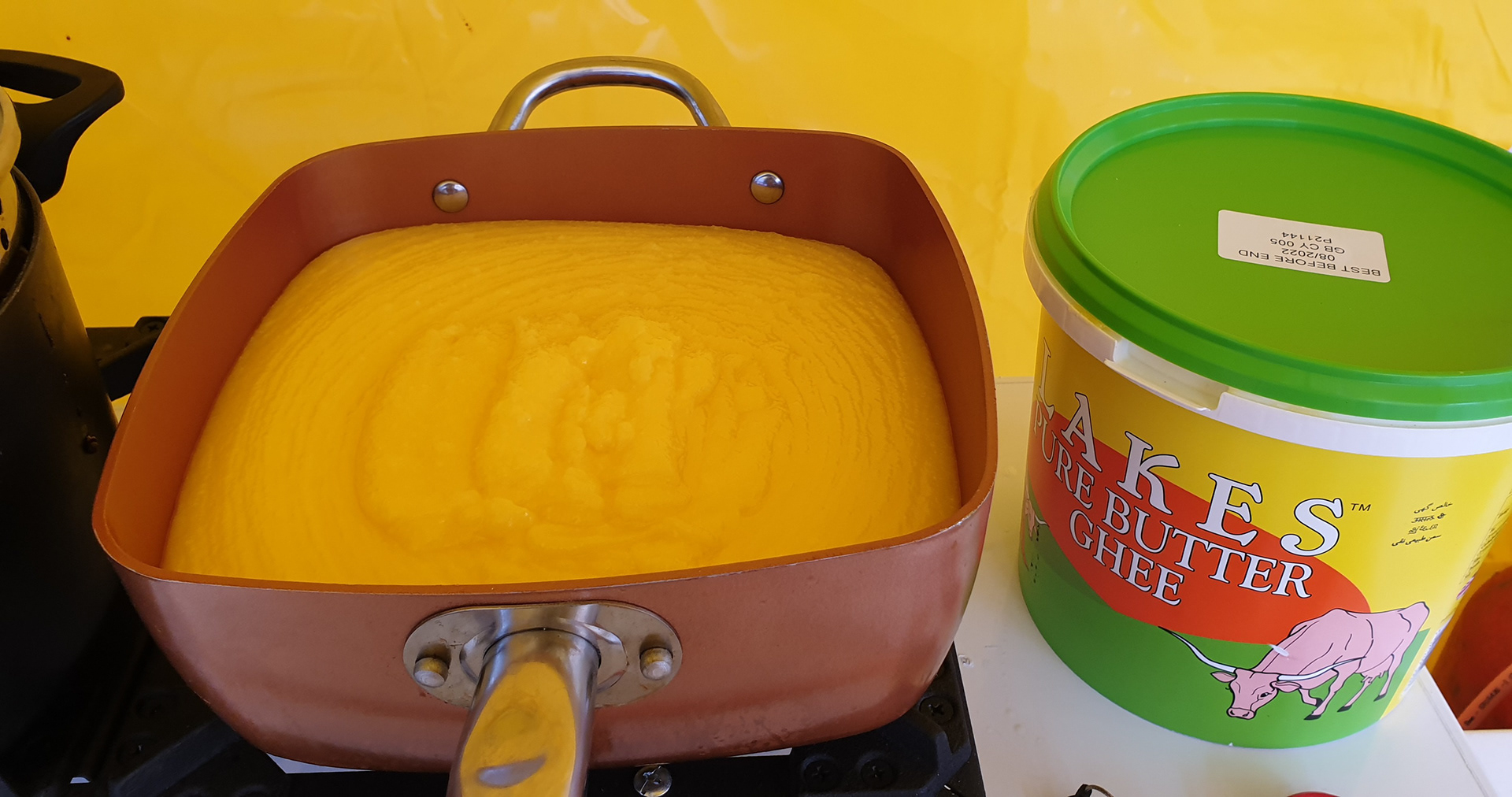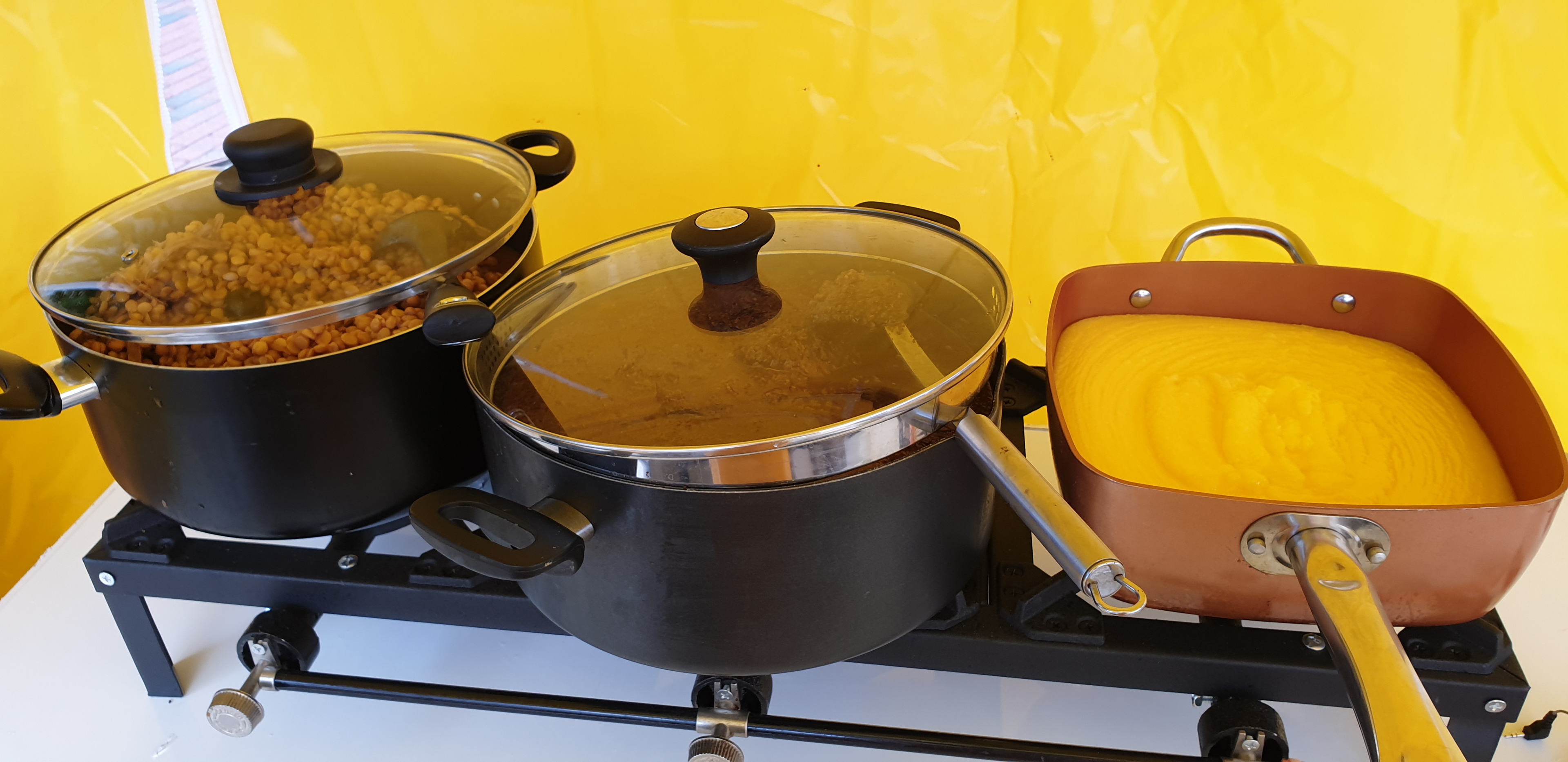 I'd only set up the gazebo once before, and now I was trying to figure out how to do it all over again, as Tom had to go back home for the start of the work day. But thankfully Glen and Rhys from Blue Collar Street Food came to my rescue and helped with putting it all together.
Then as I was setting up my equipment, I realised I'd forgotten a baking tray and a spoon for making the tados. How?! But, again, I had help, this time in the form of my sister. She had made the trip from London to Reading to help me with serving customers, but now just minutes before we were supposed to be doing so she dashed to the shops to get me what I needed.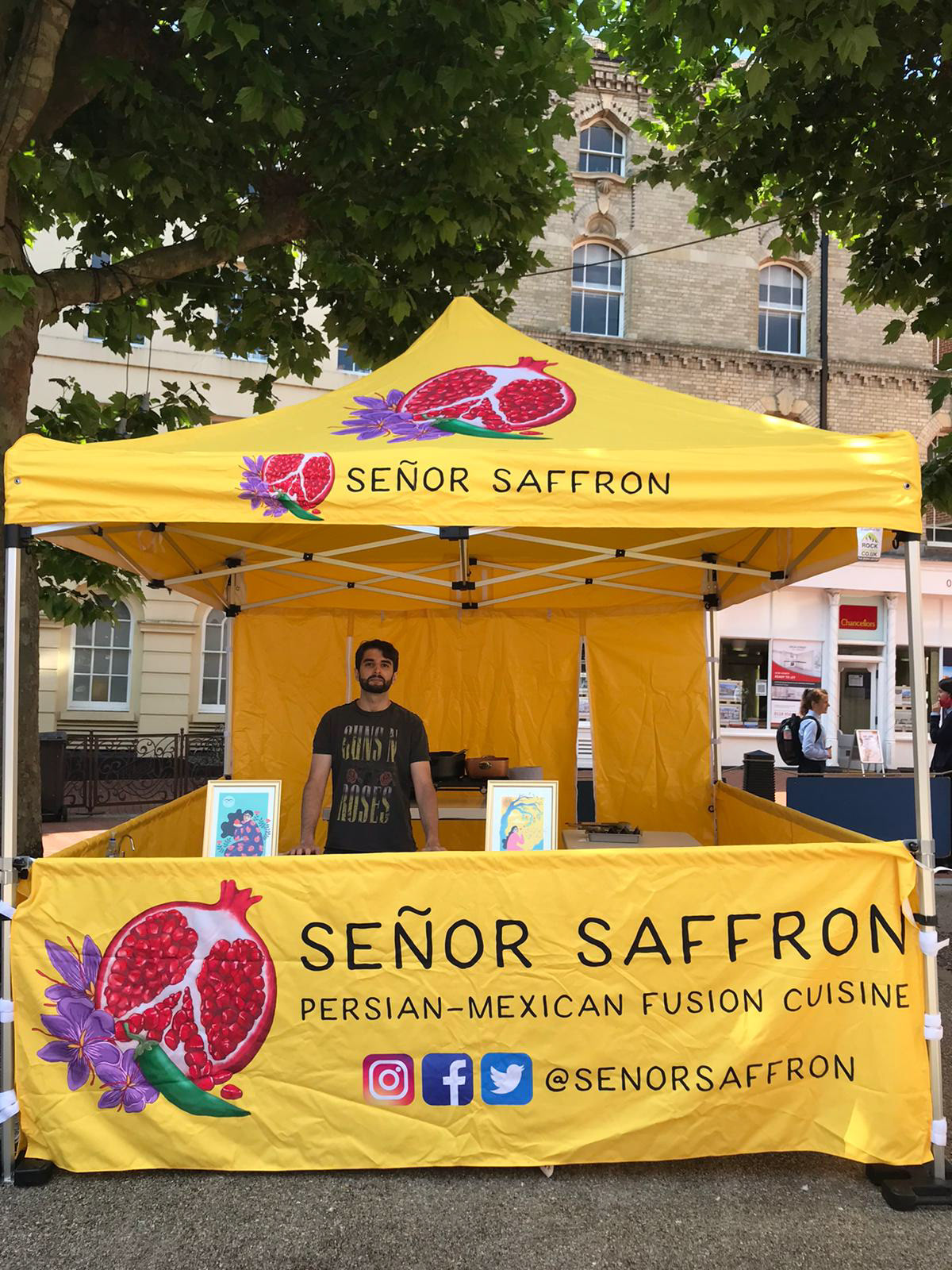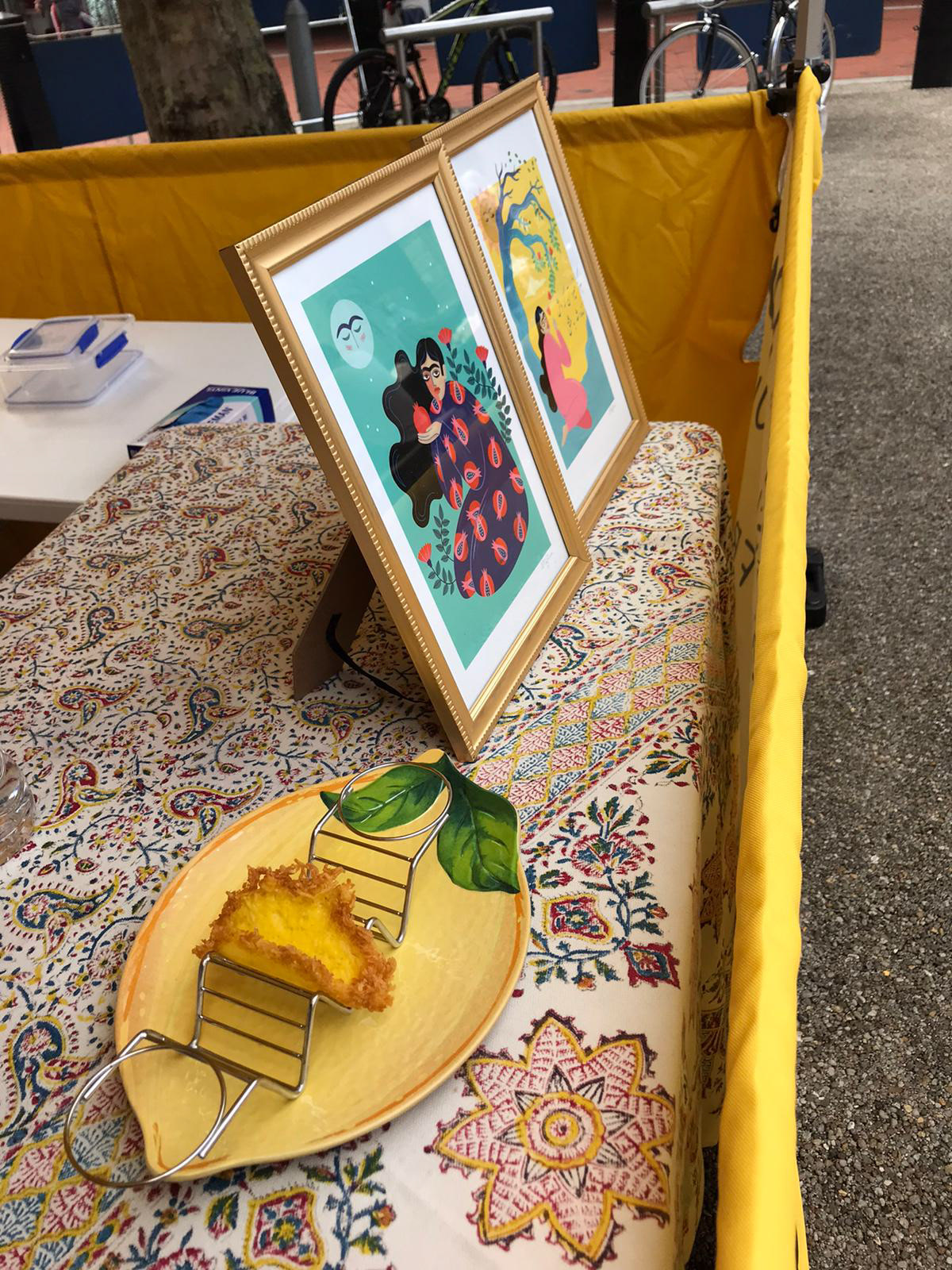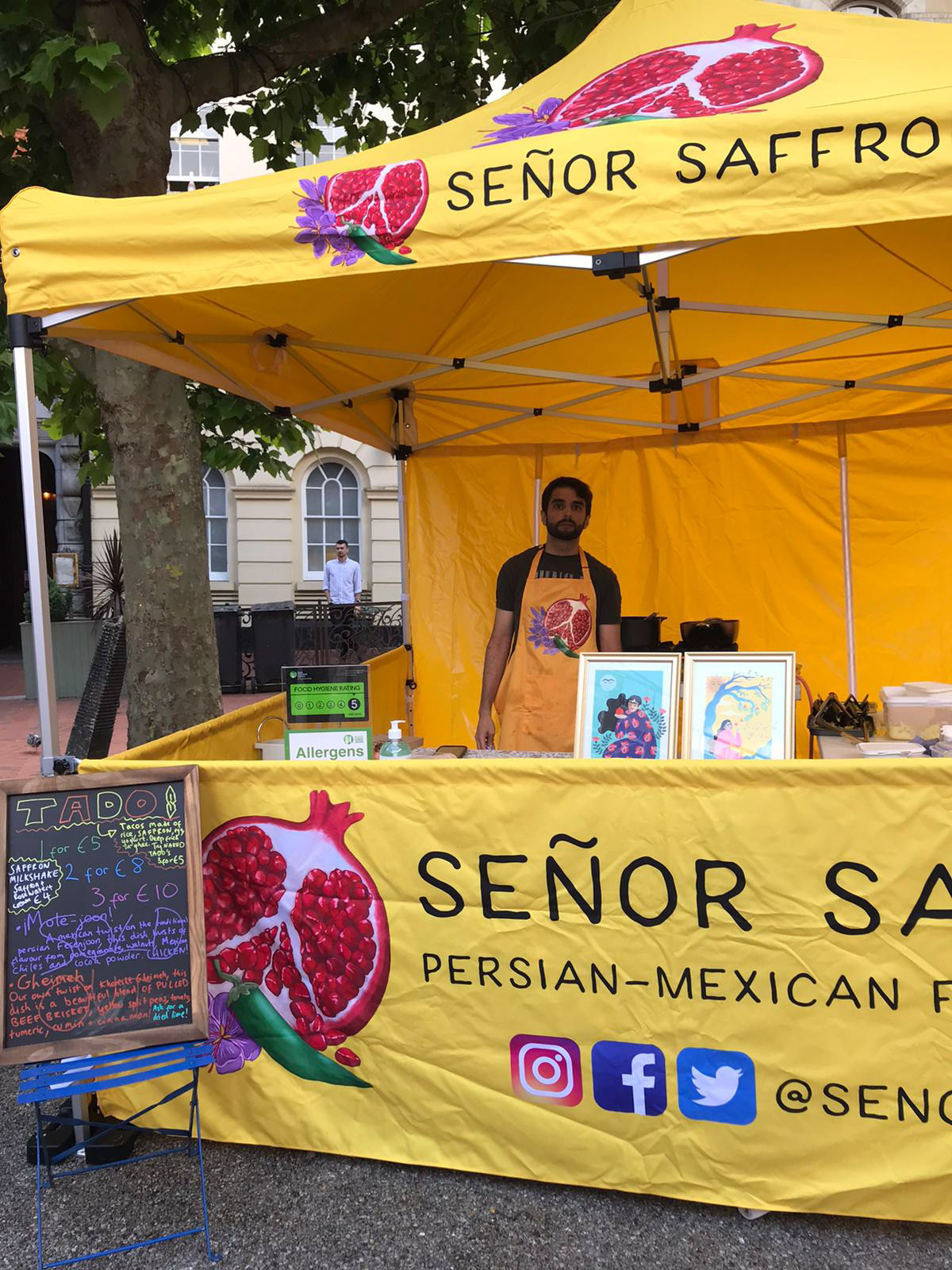 As it would turn out, I would need my sister's charm and pleasant demeanour.
I'd overcooked the rice.
As I tried deep frying a trio of tados for our first customer, a very nice man with his lovely young daughter, I watched as they failed to properly keep their shape due to the rice in the tado mix being too soggy. My sister offered the customers a free milkshake, and in the end I felt I had to refund him because the resulting mess was not up to my standard.
Should I call it a day, pack everything up, and head home?
My sister pointed out that the Mole Joon and Gheimeh were still good, so why not offer the food at half price? And so we did.
And so I tried fruitlessly to at least make some proper tados for customers, all the while heaping on the Mole Joon and Gheimeh to make up for the rice's poor form.
And weirdly... some customers actually seemed happy.
"You wanna charge me just £5 for all this? I feel like I should pay more!"
"Shame about the tados, but the stews were great!"
But the highest compliment came from a Mexican woman. As I frantically tried to get orders out for more and more customers, she came by the stall after I had served her and her partner.
"I know this is your first day and sometimes things go wrong... but that was really, really good. My
abuela
would love your mole."
I told her that meant a lot. And it truly did.
And then I got back to work. But Niki was great at chatting with the customers, and most of them seemed to be having a good time. It felt so surreal to have people paying actual money for my food, even if it didn't turn out exactly like I expected.

I was supposed to be selling from 11:30 to 14:30, but by 13:50 we had run out of Mole Joon and Gheimeh (I had been quite generous in the portions...). But it was still encouraging to see a few people pop by later and say they would like to check us out when we return. At the end of the day, and at my sister's suggestion, I had a celebratory Saffron & Rosewater Milkshake (based on

Shadi's
HasanzadeNemati
recipe

, but with added double/heavy cream to make it a bit creamier). I hadn't eaten since noon the previous day but I was so focused on making food that I'd forgotten to eat any of it myself.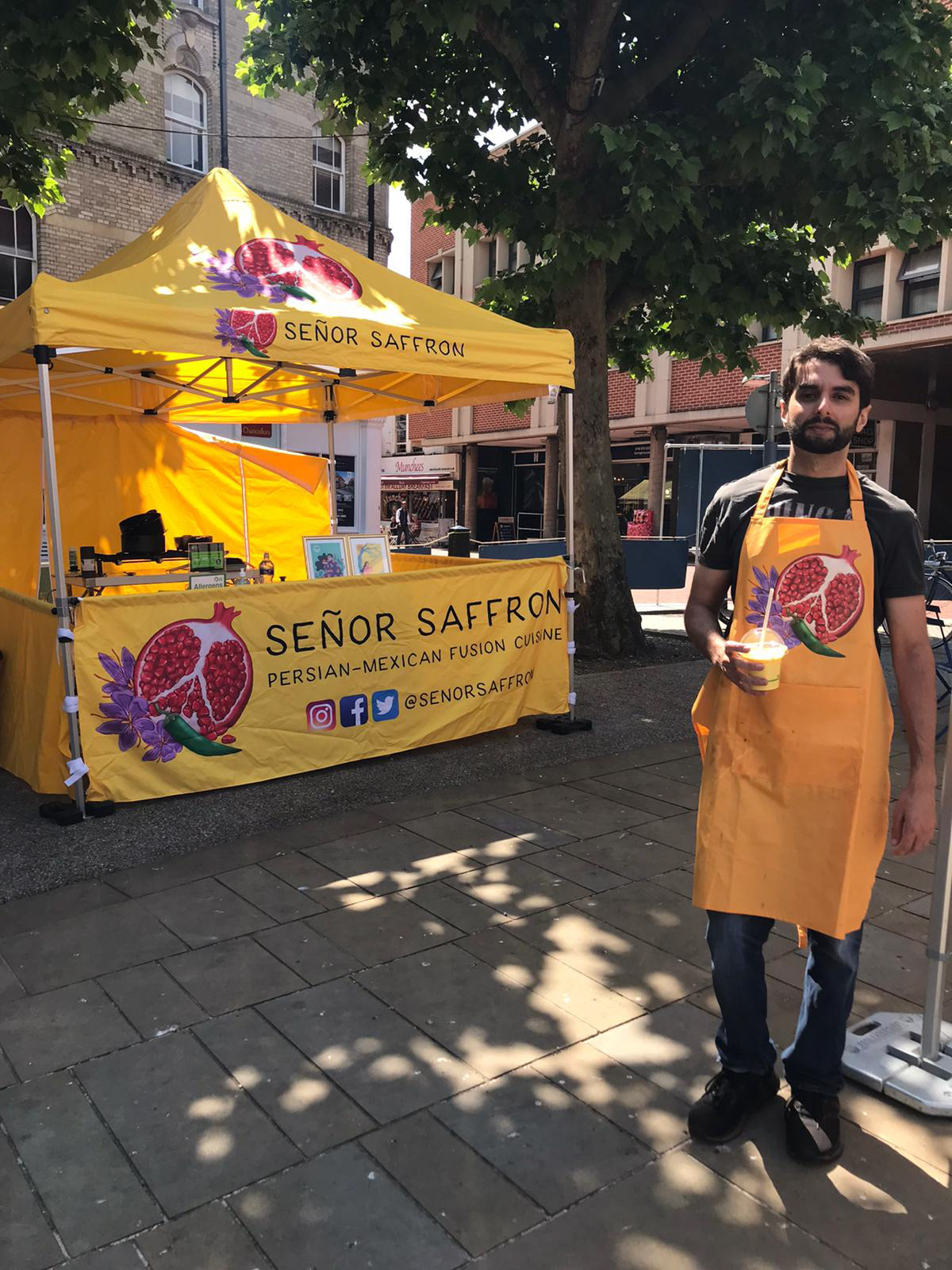 A couple of days later I went back to the Blue Collar Street Food market and exchanged war stories with the other vendors. It seemed that everyone's first day goes wrong, but it doesn't mean you should give up. And I'd learnt a lot of lessons that day: don't cook so much rice, maybe cook more stew, slice the fruit beforehand, deep-fry some tados beforehand and put them on cooling racks so they can be served more quickly and aren't too hot to handle...
Even writing these words now, I feel more motivated than ever to keep working at it until it's the best damn street food anyone's ever had. And I couldn't have done it without
Niki helping out at the stand, without Tom providing transportation, without
Bleubug Design
for their lovely logo that adorned the
Se

ñ

or
Saffron gazebo and helped attract more customers than I was expecting, and of course to Blue Collar Street Food for giving me a spot at their wonderful market.
But at the end of that first day, the first thing I needed, and took, was a nap.
And then it was time for a pint.