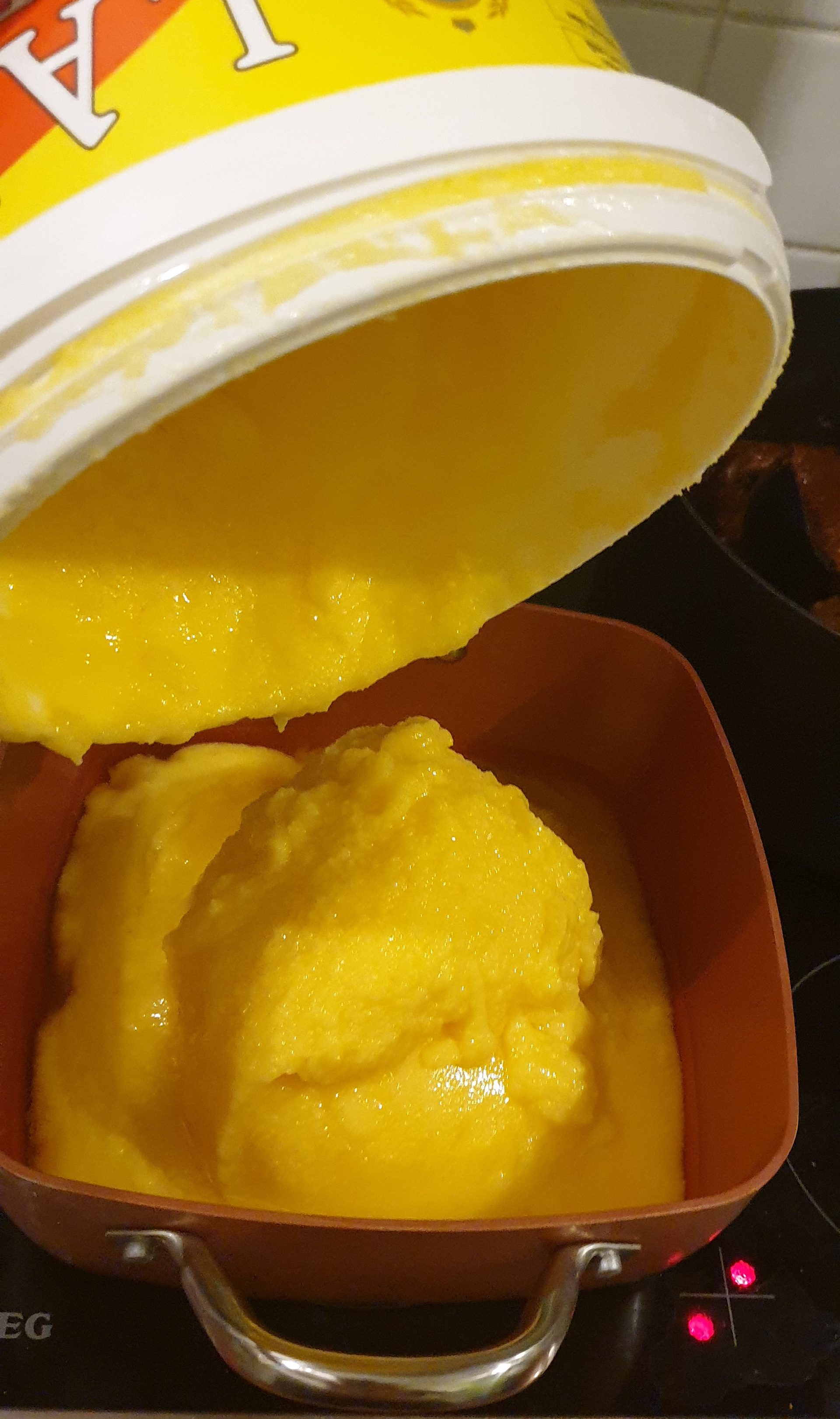 "What

is

that?", I hear you ask, somewhat concerned.
Two kilograms (almost four and a half of pounds) of pure, clarified butter, also known as "ghee".
When I made my first tados (tahdig + taco) back in October 2020, I baked them in the oven with the aid of some stainless steel Taco Holder I had bought off Amazon.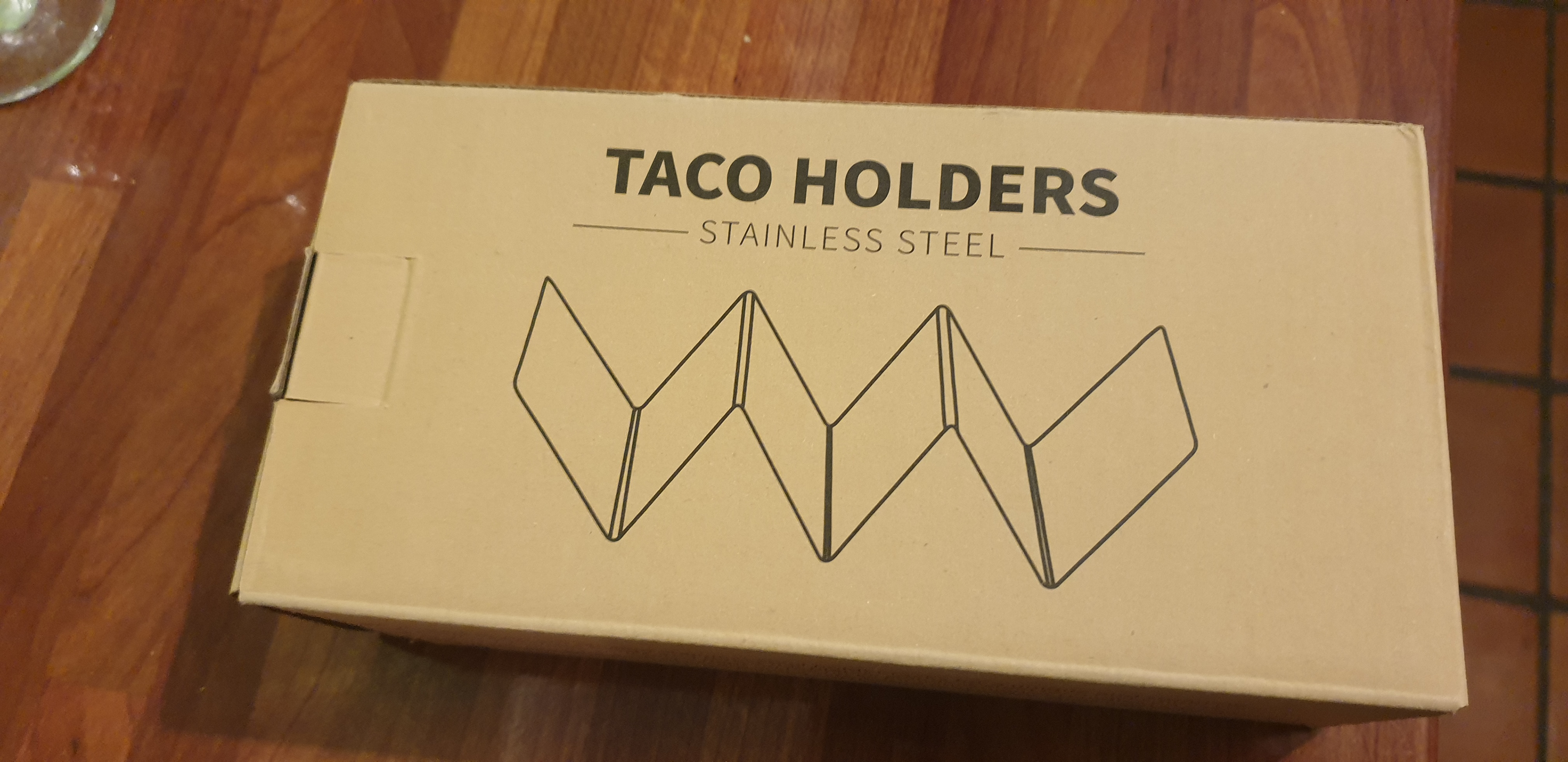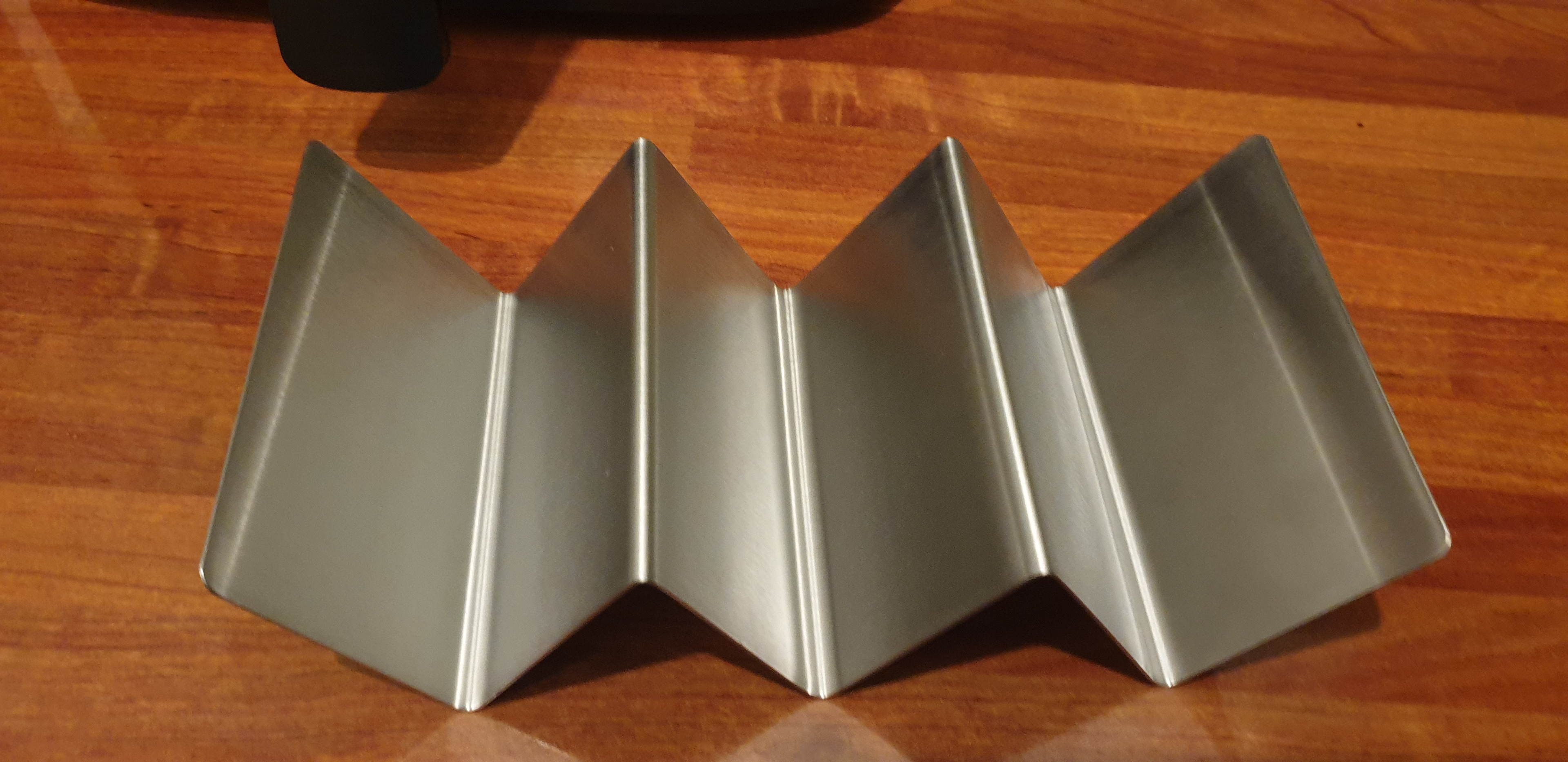 While this ensured the rice mix would keep the taco form I was aiming for, it would take forty-five minutes to bake the tados (with an additional five minutes of preheating). There was also the issue of having to grease the holders each time, and even after greasing the tados would often stick to the holders, breaking apart when trying to pry them away.
To reduce cooking time I then made them using the air fryer my parents had kindly gifted me. I could cut it down to twenty minutes, but I felt this was still too much time.
When I brought up the issue of the tados sticking to the holders, a friend suggested I use parchment paper. That worked for a bit, but to be honest cutting sheets of parchment paper over and over again was getting dull. Why couldn't I find non-stick taco holders?
So I went to the Internet, typed in "custom cookware" into DuckDuckGo, and came across a Taiwanese company. After a few emails back and forth, I called them up around two in the morning UK time and tried to explain what I wanted. They seemed a bit befuddled but were happy to take my money. And then, a few weeks later, a package arrived.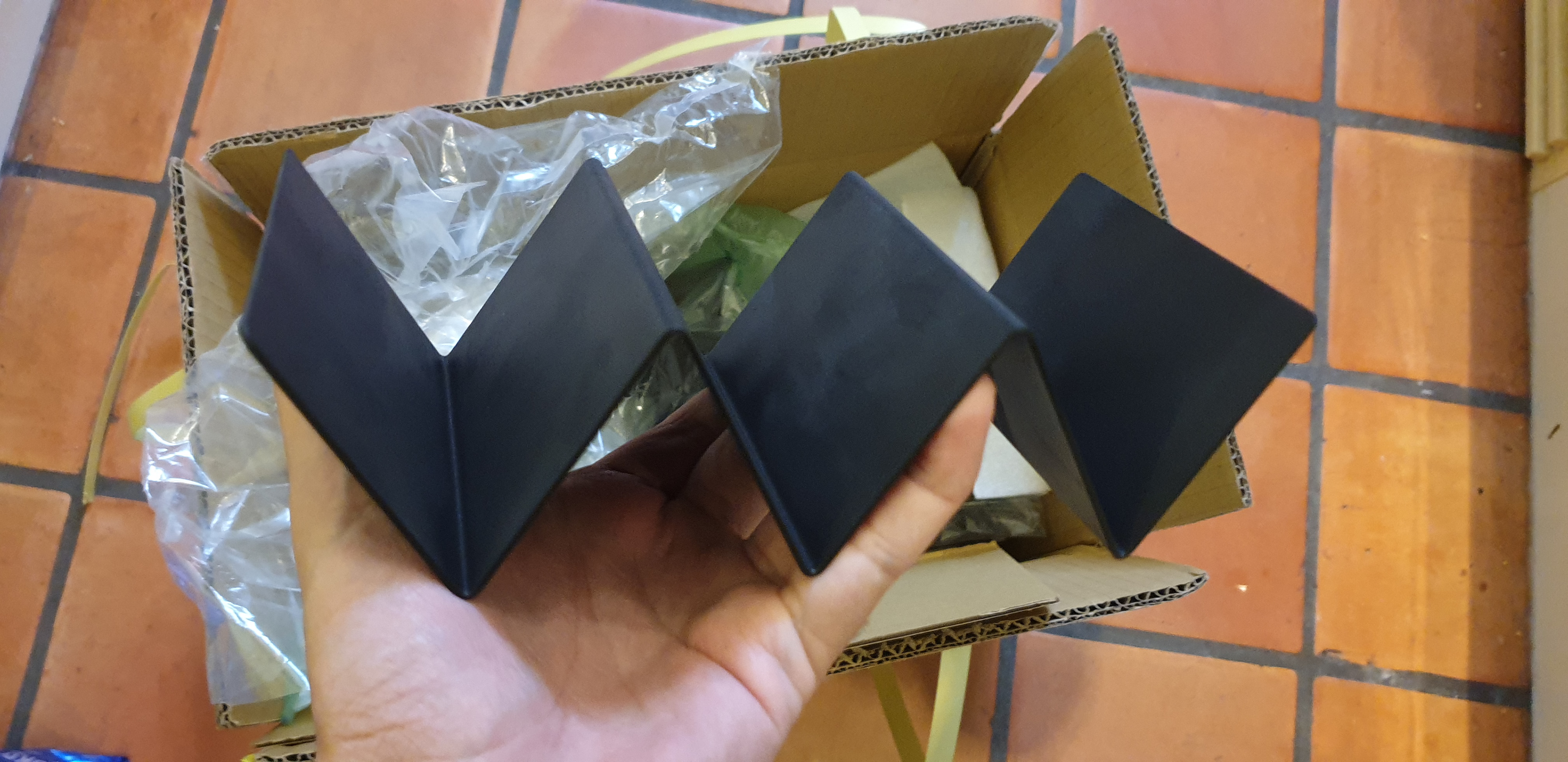 But while that solved one problem, I was still concerned about the cooking time. Then, a thought...
And so I ordered a two kilo tub of ghee and a deep pan, and started experimenting.
Once I got over the fear of having an inordinate amount of high temperature oil on my hob, the experiments were largely a success (I'm sure I have many burn marks to look forward to after making a few more of these).
Now it takes a mere five minutes to produce tados that are crispy and crunchy, yet still cakey, utterly buttery, and oh so delicious.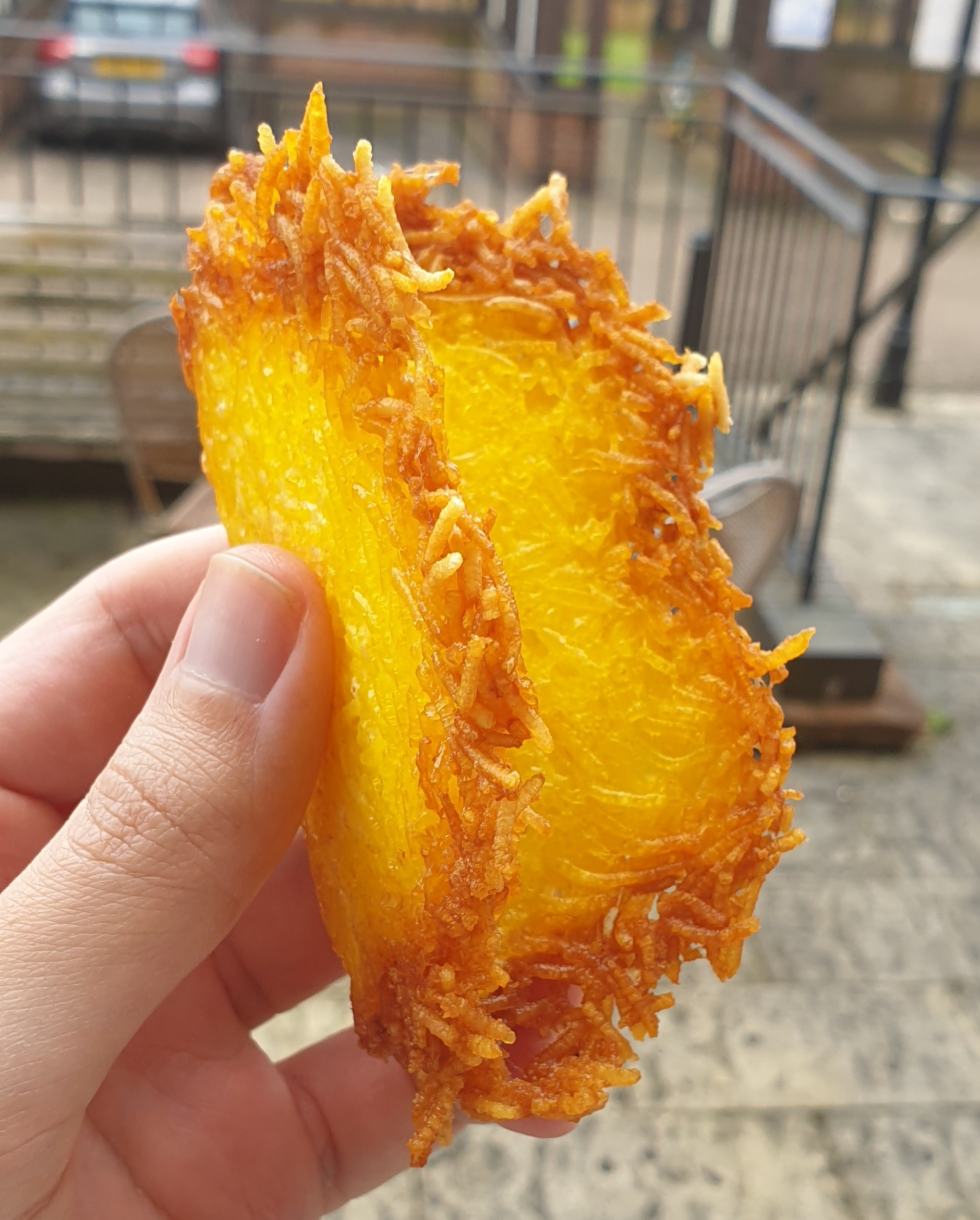 A few challenges still remain: making sure the rice mix does not float away into the ghee, and being able to easily place and remove the holders into and out of the ghee (at the moment I use tongs, which isn't ideal). But as with previous challenges, I am confident solutions will be found.
So what's next for Señor Saffron? Here's a sneak preview...

Bonus: I had bought some rum for a pirate-themed Murder Mystery Zoom Party and was wondering if I could make frozen daiquiris with it and some Orange Blossom honey I had. I took to the Internet and found
this recipe
. When taking it out the freezer next day, I noticed I had some leftover faloodeh, and decided the mix together. It was a wonderfully aromatic (and boozy) dessert with its mix of rosewater, orange blossom, lemon and lime, which I will be sure to iterate on for the summer.
Bonus Bonus: I had a Romantic Dinner for One courtesy of Modern Persian Kitchen's Valentine's Day box, with a superb Sour Cherry Bread & Butter Pudding. I remember in my first year at uni the canteen food in our halls of residence often left a lot to be desired, but their bread & butter pudding was always great, so this brought back fond memories while introducing me to a flavour combination I had never considered before. I also indulged in Cheshire Cheese Company's Strawberries & Cream & Champagne Cheese, as pictured below.